Aberdeenshire's Best Hog Roast Caterer
Thanks for visiting Spitting Pig Aberdeenshire. If you're looking for the number one hog roast catering service throughout the picturesque north eastern corner of Scotland, you've come to the right place. From birthdays and private gardens parties to much larger wedding celebrations and corporate events, we have the mouth-watering hog roast catering services you need to keep your guests going!
Hog Roast Banchory – Catering Your Event or Celebration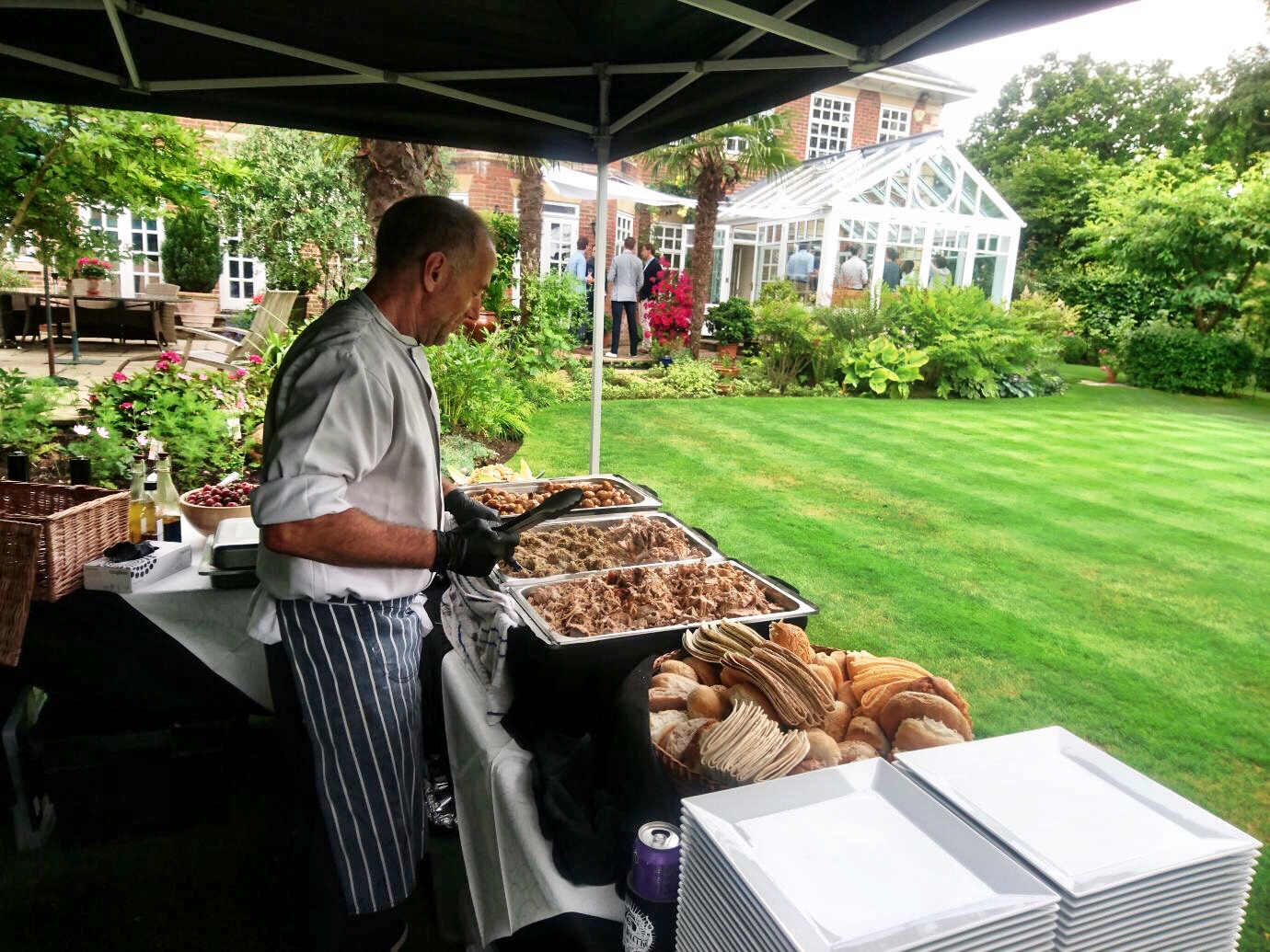 What every party needs is something fun to wow the crowds and get everyone talking. Hog Roast Banchory can provide you with hog roast catering options that will delight your guests, from the tantalising aromas of roasting hog meat to the sight of our gleaming stainless steel hog roast machines. Let us take centre stage as the show stopping catering experience your guests deserve.
Private Party Catering – Hog Roast Banchory can provide you with indoor or outdoor catering options designed to serve both small and large scale parties. With a range of menus to choose from we will be sure to have exactly what you are looking for to please all of your guests.
Wedding Catering – Maybe you're planning a formal large scale affair or a low key family celebration in Aberdeenshire, we have the perfect solution regardless. The menus from Spitting Pig Aberdeenshire vary from informal wedding buffets to your formal dining experience with canapés and desserts to choose from.
Various Options From Hog Roast Banchory
You may be wondering about whether hog roast meat is the only meal time option available from our expert catering services. The answer is that whatever you wish to serve, we're ready to match your creativity and bring your menu ideas to life. That's why we provide you with such wide menu options that means you can provide your guests with additional meats and vegetables with each and every roast. The capabilities of our hog roasting machines means that we can easily produce a variety of foods in large quantities.
Our popular spit roast accessory can roast up to 36 large chickens at once. Prefer sides of beef? No problem. Or perhaps you prefer pork legs? Or lamb? Or large pieces of fish? Speak to us about how you could effortlessly expand your menu in eye-catching style. Maybe you are looking for a BBQ option? The BBQ grill offers a huge range of menu options. From burgers and hotdogs, to toasted buns, caramelised onions, corn on the cob, and much more. The BBQ addition is a great way to keep your diners' plates filled between roasts.
Our Menus – Create Your Ideal Hog Roast Dining Experience
You may already have a good idea of the kinds of foods you'd like to serve at your event or celebration. However advanced your planning may be on paper, our expert chefs at Hog Roast Banchory always advise browsing our Private Party menu, our Wedding menu, and our Corporate Events menu for inspiration. Remember, if you'd like to make changes to our suggestions, simply speak us today. We'll help you to put together your ideal hog roast catering menu.