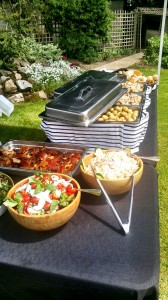 Welcome to Scotland. Welcome to Aberdeenshire. Welcome to the scintillating tastes and aromatic delights of a custom-fit Spitting Pig catering experience. Whether you're looking to add the wow factor to your indoor group dining plans or whether you're searching for the best provider of outdoor hog roast banquets throughout our beautifully scenic eastern shoulder of the UK, Hog Roast Huntly is ready to make those dreams come true.
Our hog roast catering services have become very famous over the years and we know that we are highly regarded amongst the locals for being reliable, trustworthy caterers.
Spitting Pig Aberdeenshire – See What You've Been Missing
We don't like to brag, but when it comes to hosting your event or celebration in a stunningly picturesque setting with a huge mix of both historic and modern attractions to see and do during the day, Aberdeenshire is number one.
Fancy a tipple? … Beginning with perhaps our most obvious regional tourist trap, there are multiple centuries old whisky distilleries, with daily tours available. What better way to end a day of whisky tasting and sightseeing than to gather your group for a mouthwateringly tasty roasted meat treat from Hog Roast Huntly.
How about some sea air? … Perhaps you'd prefer to spend the day dolphin spotting along our sprawling coastal breaches, with sea cruises departing daily – you and your group can get up close and friendly with our much loved marine neighbours, including Bottle Nosed Dolphins, White Beaked Dolphins, Risso Dolphins, and even Minke Whales.
Something for everyone to enjoy … From the Cairngorm mountains in the west to the cliffs and seaside towns in the east, you'll find parkland, golf courses, castles, sandy bays, and lots and lots of fishing – Aberdeenshire is home to some of the best salmon and trout fishing throughout the UK. After all that effort bringing in the catch of the day, we know that perfectly roasted meats and vegetables from Aberdeenshire's premier provider of moreish group dining is the answer that the members of your fishing expedition is looking for (why not bring the catch along and treat your guests to a personalised touch of locally caught fresh fish to your tailored Hog Roast Huntly menu!).

Aberdeen – Scotland's 3rd City
When it comes to hosting your event or celebration in a truly cosmopolitan city that's got bags of personality and an unforgettable atmosphere, Hog Roast Huntly can help you to make the most of your group dining experience in and around Aberdeen. Regardless of the type of event that you are hosting, formal or informal, indoor or outdoor we will provide a catering service second to none to ensure that every guest has experienced and enjoyed a true Spitting Pig Aberdeenshire taste delight.
If you are ready to hear more about how we can help turn your next event into one that your guests won't forget for a long time then please do get in contact and a member of our Hog Roast Huntly's team will be more than happy to help discuss your requirements with you.