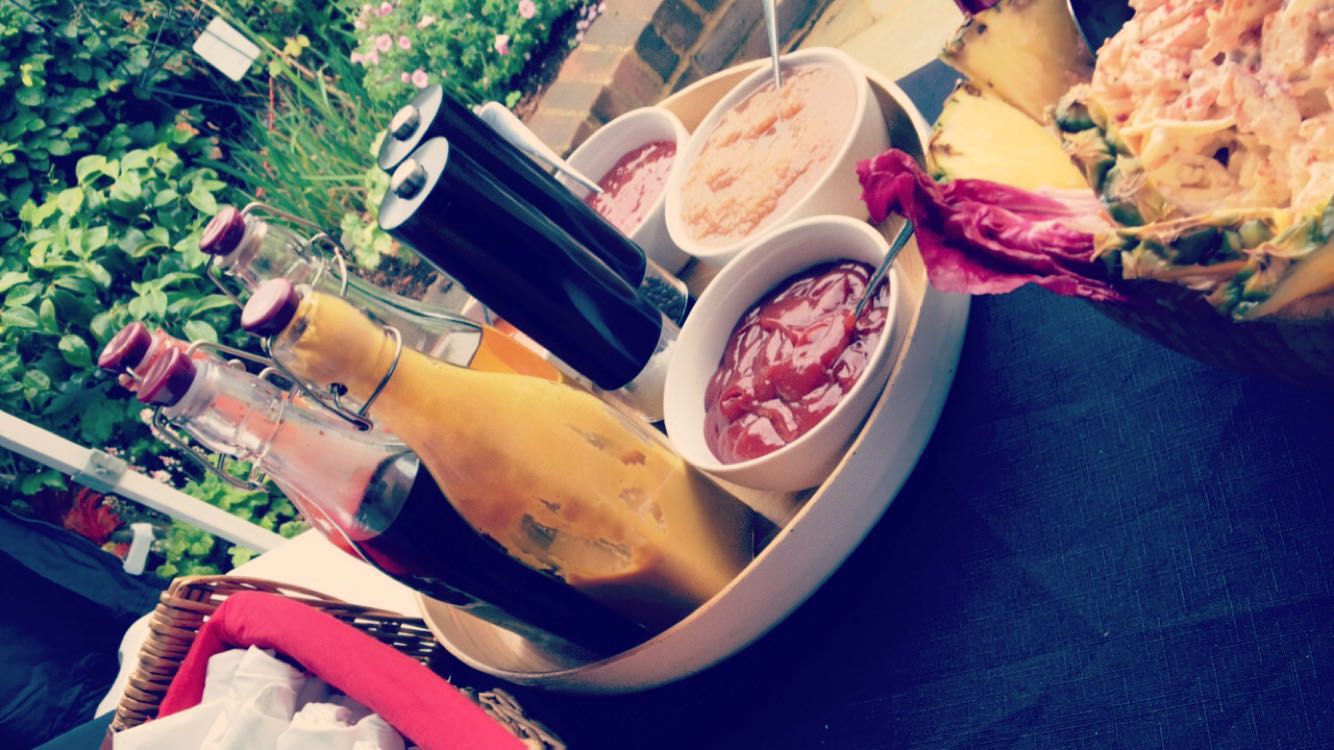 Flexible Menus!
Here at Spitting Pig Aberdeenshire we have carefully designed our menus to suit any kind of celebration or party, whether it be formal or informal Hog Roast Ellon will certainly have something to fit. Our menus cover weddings, corporate events and all types or private parties.
Don't be fooled into thinking that we only offer pork too, with a wide selection of meats to choose from alongside our traditional hog roast it's sometimes a difficult choice! This is where our Southern Slow Roast menu comes in! You are able to choose 3 of our meats, so for those larger scale gatherings it's a perfect menu to please every taste bud!
We do know that a hog roast roll is always a firm favourite amongst the guests, topped with our delicious recipe of stuffing, a scoop of your choice of sauce and a piece of crispy crackling to top it off, what could be better?
Why Choose Hog Roast Ellon?
Through the years of Hog Roasting in Aberdeen we have grown both in reputation and experience. Now being the most experienced hog roast caterers in Aberdeen it's easy to see how our decades in the industry have built up an unbeatable skillset. What we don't know about hog roasting isn't worth knowing – or at least that's what they say!
All of our produce is locally sourced as fresh possible from quality suppliers. This is an important factor to us and the taste of our food reflects this. Fresh is always best when you are looking to create the high quality results that Hog Roast Ellon are so well known for.
Hog Roast Machine Hire
Not everyone finds catering for large groups a hassle, some see it as a real thrill and thrive on the achievement of catering for all of their guests themselves. Our Hog Roast Machine Hire service is perfect for those who want to take the catering into their own hands and chef their own event. Or maybe you still want to have the unique flavours of a hog roast at your event but are working on a budget then we can make that possible for you with a hire package.
We can deliver the machine to your requested venue along with the gas and also the meat if you require us to provide it too. Our Hog Roast Ellon chef will even demonstrate how to set the machine up and give a few pointers on how to produce the perfect Spitting Pig Aberdeenshire roast!