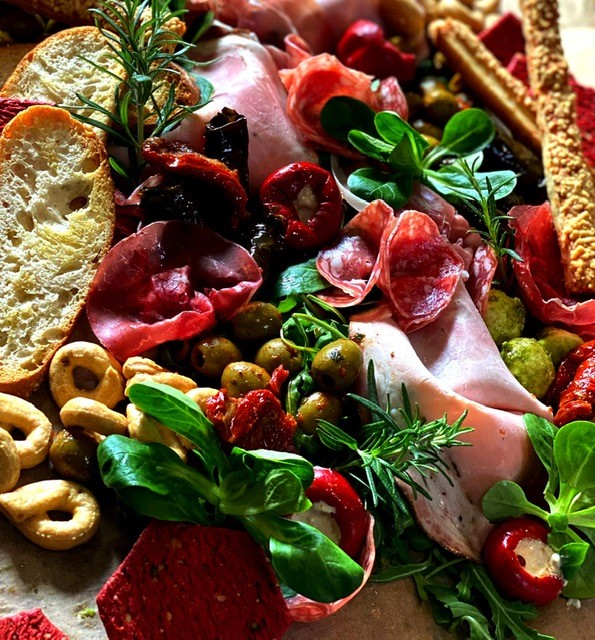 With its abundance of coastal views, ancient castles, fabulous salmon and trout fishing and whisky distilleries, there is certainly no shortage of great locations in Aberdeenshire when it comes to choosing a place to host your event. If you are having trouble finding a mobile catering company that can provide food that  is just as inspiring as the views however, your search will be over as soon as you get in touch with the Hog Roast Aberdeenshire team to discuss your requirements.
We provide the best hog roast catering services in the county and have extensive experience in catering for all types of special occasions, large outdoor events and private parties. We are able to produce restaurant-quality food in any scenic setting of your choice, which means you don't have to compromise on quality in order to host your event in your ideal location.
We are able to operate our cutting edge hog roasting equipment in any environment whilst always delivering exceptional standards of food and service. What's more, we are committed to freshly preparing every element of your chosen menu from scratch using only the best locally-sourced ingredients.
Menus To Suit Every Occasion 
We have an exciting range of buffet and 3 course meal options offering an extensive selection of different slow-roasted meats, including sirloin of beef, organic chicken and local whole roasted salmon. We also offer a superb choice of vegetarian dishes and alternative products that cater for specific dietary needs, including gluten-free bread rolls and wraps.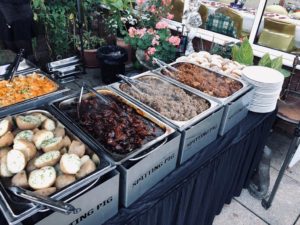 Here at Hog Roast Aberdeenshire there is nothing we haven't thought of when it comes to event catering and we realise that the level of service you receive is just as important as the quality of the food. This is why we work closely with you in the planning stages to ensure every detail is exactly as you want it and we always adapt our approach according to your requirements. For more formal occasions we have our own events team to provide a warm welcome to your guests and greet everyone with a platter of our delicious handmade canapes, as well as providing professional and friendly table service if you opt for a 3 course meal.
If you want great food in any of Aberdeenshire's lovely locations, Hog Roast Aberdeenshire team will guarantee that you will have a memorable dining experience whatever the occasion.