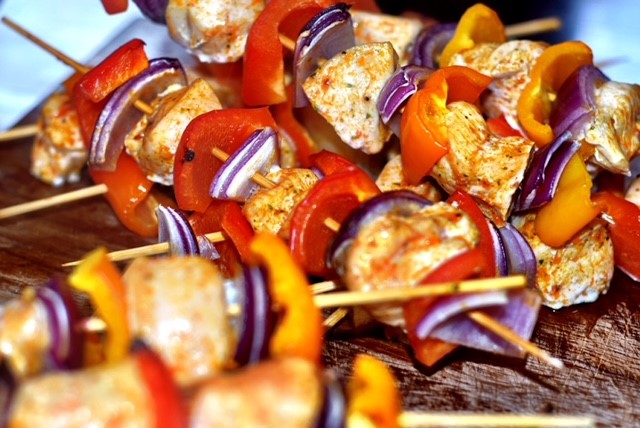 If you love local wildlife and Scottish history, then Ellon is definitely a great placed in which to host an event, and if you would also love superior food prepared in the location of your choice, the Hog Roast Ellon team are the number one choice to do the catering.
Our hog roasting expertise, versatility and modern menus make us a fantastic option of any community event, family occasion or special celebration taking place in Ellon. Our slow-roasted pork is the best in the area due to the quality of our ethically-reared meat, the skill of our chefs and the superiority of our cooking equipment. Our multiskilled catering team take enormous pride in every meal they produce, from our signature slow-roasted pork sandwiches, to our belly busting buffets and elegant 3 course meals.
Traditional Cooking Methods To Impress Your Guests
Here at Hog Roast Ellon, we understand that every event is unique to the people involved and if you choose us to do the honours in the catering department, we will never just go through the motions or provide average, predictable food. All our dishes are bursting with flavour, beautifully presented and freshly made at your venue using the best locally-sourced produce available. We are very choosy about our ingredients and we would never settle for inferior quality and we wouldn't expect you to either.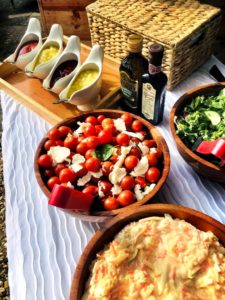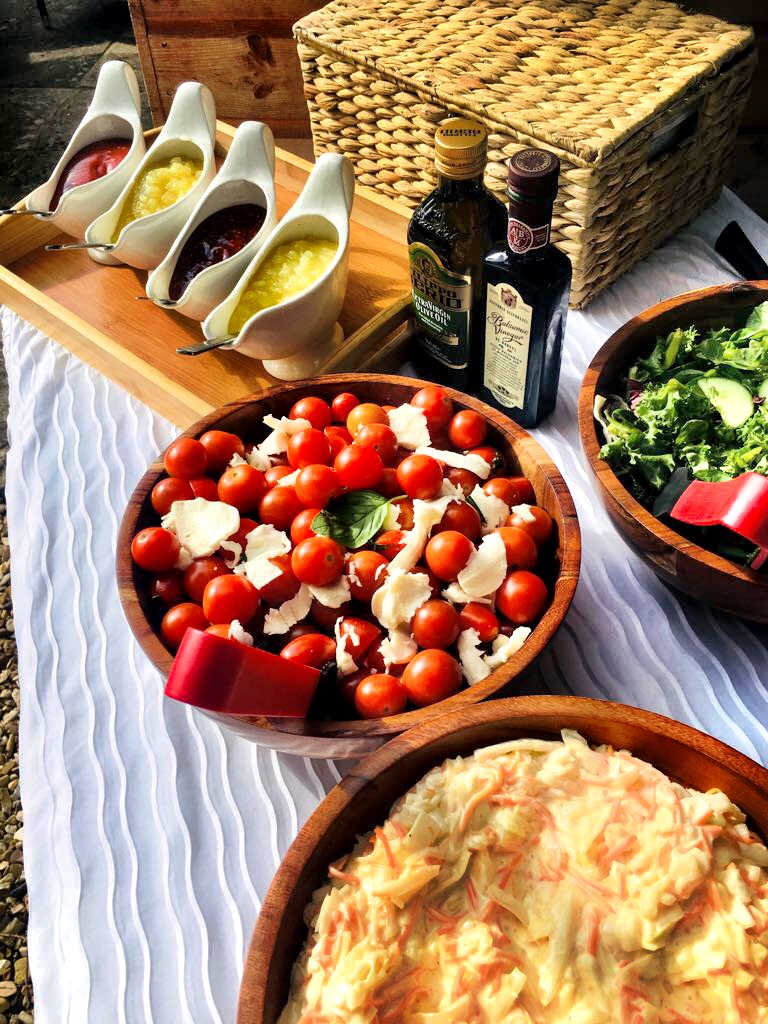 We expertly combine an ancient cooking method with incredibly modern menus in order to provide varied and exciting catering solutions for any type of event in Ellon. Even if some of your guests are not huge fans of pork or don't eat meat at all, we still have plenty to offer them. We have a whole host of different slow-roasted meats to choose from, in addition to well-rounded vegetarian dishes across all our menu options.
Our service standards are just as high in quality as the food we deliver, and we always adapt our style to meet your needs. If you are planning a fun-filled sociable gathering , our friendly team will happily chat to your guests and give them support and guidance whilst they are filling their plates at the buffet table. Whereas, if you would prefer a more formal-sit down meal and canape welcome reception, our own professional events team will provide comprehensive service throughout the day.
If you value quality, variety and professionalism from start to finish, Hog Roast Ellon tick all the boxes.