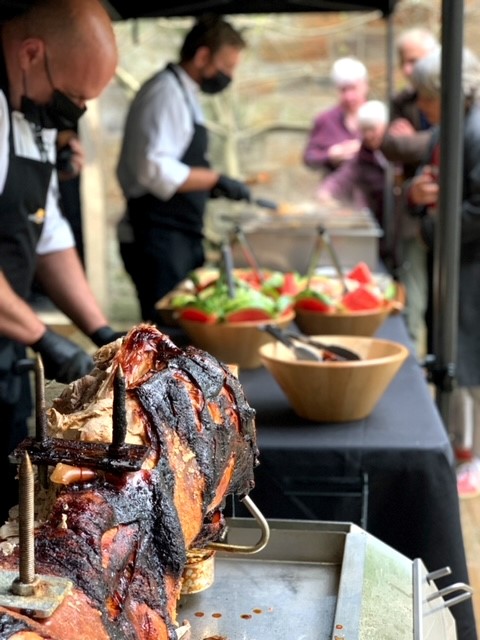 With links to Robert the Bruce and the ruins of a once imposing Scottish Castle, Huntly certainly has strong links with the past. Here at Hog Roast Huntly our cooking methods are also firmly rooted in history, as the technique of slow-roasting meat dates back hundreds of years. It has been popular since ancient Roman times and thanks to our novel approach to this time honoured culinary tradition, we have well and truly put brought it into the 21st century.
We have achieved this through designing our own highly advanced cooking equipment and by building a team of experts who are all just as dedicated and skilled as each other. Our mobile catering team are the best in the business, and we are capable of delivering the most succulent and flavoursome meat you will ever taste for any event or special occasion in the Huntly area.
We combine traditional techniques with extremely modern menu that are suitable for all tastes, diets and budgets, and because our machines are designed to be compact and practical yet multi-functional, we are able to cook in any location for any number of people.
Service Tailored To Your Every Need
From small family parties to elegant wedding receptions and large scale public events, such as festivals, markets and seasonal celebrations, the Hog Roast Huntly team have the experience and versatility to cater for all manner of events with equal success.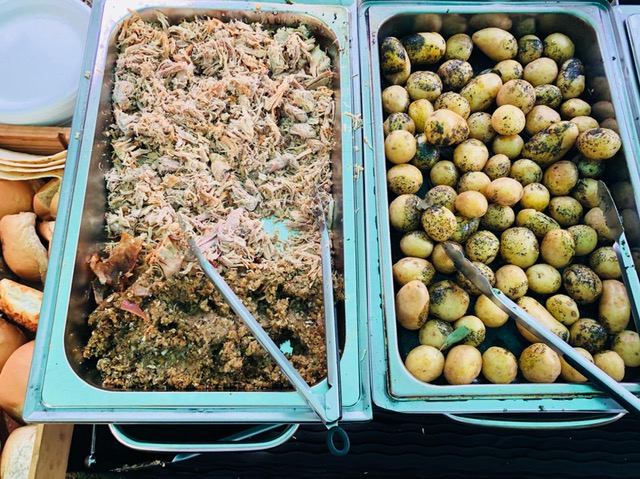 Depending on your requirements, we can offer you classic hog roast sandwiches, varied buffets and contemporary 3 course meals. Because slow-roasting is the ideal cooking method for any joint of meat, we have a stunning selection of different meats to choose from if pork is not your number one preference, as well as a variety of exciting meat-free dishes to ensure our vegetarian diners are also well taken care of.
We prepare all of our menus from scratch at your venue on the day of your event using only the finest locally-sourced ingredients available and we can present your food in several different ways depending on the level of formality you require. If you want a relaxed feel, our buffet style service is ideal, whereas if you would prefer a more formal gathering, we will provide a traditional sit down meal with full table service.
Hog Roast Huntly's methods, menu and meticulous approach will guarantee to make your special occasion a huge success.