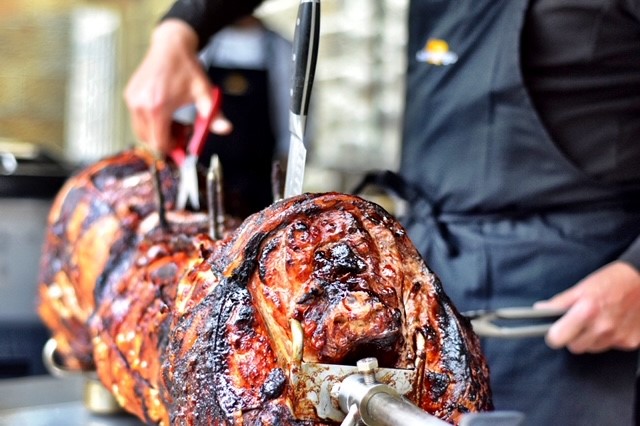 The Hog Roast Turriff team love the abundance of great home grown produce that is available in the area because it is all we ever use in every dish we create. From our ethically-reared pork to our organic vegetables and free-range dairy products, you won't find a single inferior ingredient in our larder. Once you have tasted our food, you will savour the quality and flavour of every mouthful and feel very glad that you chose us to cater for your event.
The quality of our food is matched by the scope of our menus, which are constantly being reviewed and developed to ensure we always stay one step ahead of the competition. Not only have we built a well-deserved reputation of being the best hog roast caterers in the Turriff area, we are also becoming just as well known for our all-round catering accomplishments. The standard of our slow-roasted meat is unsurpassed in the local area and the variety of our menus make us an incredibly popular catering choice for any event.
Truly Bespoke Hog Roast Experience
The Hog Roast Turriff team can provide fantastic, freshly prepared food in any indoor venue or outdoor location in the whole of Turriff, whilst always delivering a consistently superb level of service no matter where we are or what event we are catering for. We are just as good at catering for refined and formal affairs, as we are for more relaxed and rustic events.
We offer everything from traditional hog roast sandwiches served with our trademark crispy crackling and homemade apple sauce, to extensive buffets and classy 3 course meals. Our flexibility allows us to meet the needs of our diners for any type of event, including family parties, wedding receptions, corporate entertaining and community events.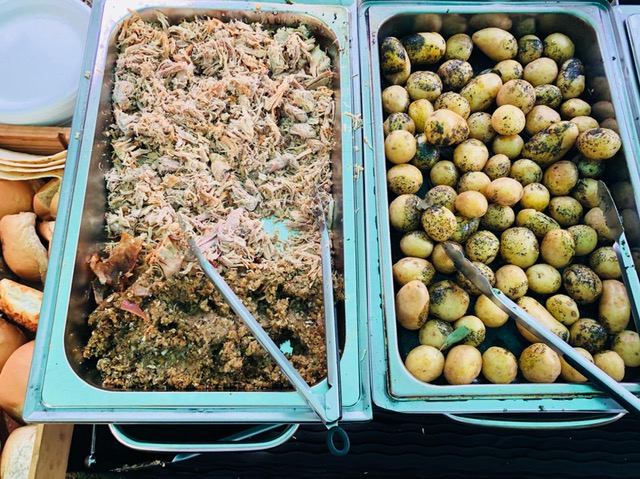 We also ensure we cater for a diverse range of dietary needs, which is why we supply an alternative selection of slow-roasted meats as an equally delicious substitute for our superior pork, as well as a tempting variety of meat-free and gluten-free dishes throughout all of our menu options. What's more, every dish we deliver is always freshly made on-site using our high quality locally-sourced ingredients.
If you are looking for superior ingredients, imaginative menus and total flexibility, the Hog Roast Turriff team can offer you the winning formula for any event you may be planning.