Hog Roast Tifty caters for every type of event, from weddings to anniversaries, to engagement parties, graduations, school events, birthdays, garden parties, you name it – if there is a celebration to be had and guests to feed then Hog Roast Tifty's name is on the catering billing. But we are not reduced to only celebratory events; our unique and stylish catered services are also a perfect addition to business and corporate events, adding a touch of quality and spice to the day with exciting menus and exceptional service that'll impress even the coldest prospective client. The needs of businesses are multifaceted these days, but there are quite a few things that we here at Hog Roast Tifty find catering can aid quite handily in. Staff lunches, networking events, business parties, client meetings, retirement dos – there is always a need for great dining even when it is on the clock!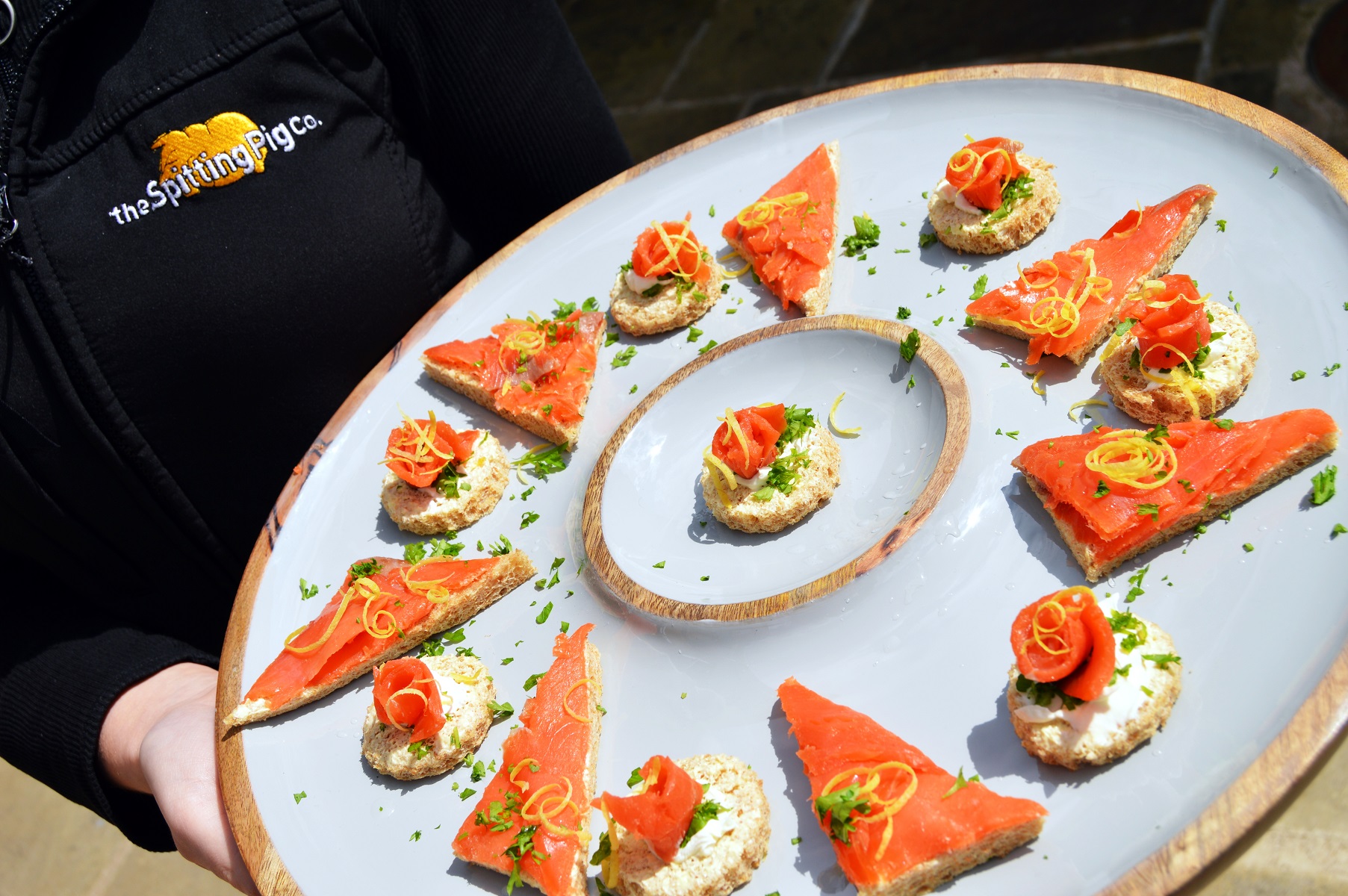 Hog Roast Tifty can offer our corporate clients priority service so that they can call on us on shorter notice and still expect top end service. As you continue to work with us more and more and commit to our programme of loyal corporate partners we will be able to deliver better repeat service at more expedient notice, learning how to work into your businesses schedule and the best ways for us to set up and serve at your location (or elsewhere if you are hiring out an external location for an event).
Our catering can fit the bill for a variety of business needs too as we see catering as a vital tool for any business. It is not a lavish expenditure merely for parties and get togethers; our stylish and quality catering experience can help to make your business to stand out, either to a network of your industry peers at networking events, or to prospective clients who perhaps need a little of the old fine wining and dining persuasion to commit to your deal. Whatever the need, Hog Roast Tifty's respected, reliable, dependable and top-rated service is assured to help your business at any and all events.
Working both local and with top global brands, Hog Roast Tiftyis your corporate caterer today – so get calling now!