When it comes to organising any type of event, one thing that should never be overlooked is the food. Catering is something that can make, or break an entire event in just a few mouthfuls, so it's important to get it right; though we know that this is often easier said than done! Navigating your way through the industry as a novice can be, well, a bit of a minefield, but at Hog Roast Dunnet we offer our clients the chance to familiarise themselves with our range of comprehensive and customisable menu options while getting to know the bubbly catering team who will be responsible for delivering the final result.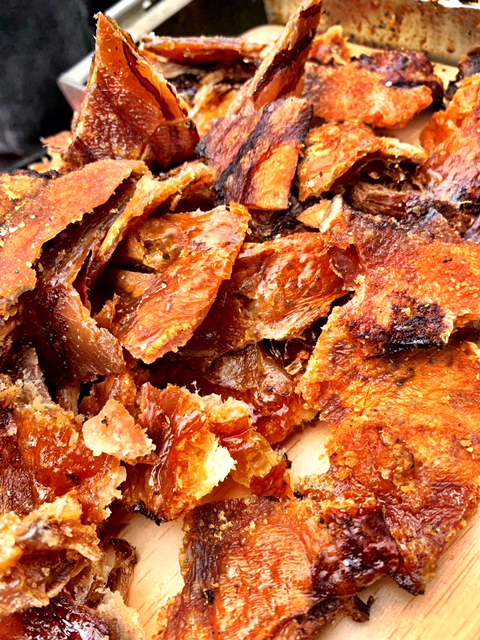 With over two decades worth of experience as leaders of the industry, and an unwavering determination to please our clients, you can always rely on Hog Roast Dunnet to get it right. On Saturday, it was Mike's turn to receive one of our lip-smacking hog roast buffets, which he had booked for a housewarming celebration after successfully getting his foot on the property ladder near the end of last year.
Having torn through more DIY than he thought possible in just a matter of weeks, Mike was eager to show off the fruits of his labour and enjoy a much-needed catch up with his friends and family who he hadn't seen much due to being holed up with an all-manner of house renovating supplies since making the big move. House transformed into a fitting bachelor pad, the client invited us along to serve our classic hog roast menu to 30 of his friends and family and as always, our team were more than happy to help.
Just in time for the 4 pm serving time, Hog Roast Dunnet added the finishing touches to the buffet which centred around a whole slow roasted pig that had been evenly scored and rubbed down with salt to achieve a layer of perfectly crispy crackling that our clients go wild for.
As always, the food was a huge hit and aiming to try a little of everything on the menu the guests made use of the gluten-free rolls and wraps by eagerly filling them with generous portions of the juicy pulled pork, savoury stuffing and homemade applesauce.