Hog Roast Heimsdale can cater in just about any kind of weather, and even a recent storm couldn't dampen the spirits of the guests invited to BJ's birthday party that we catered over the weekend. We've catered in rain, sleet and snow, with our dependable hog roast machines keeping us warm and our gazebos and marquees protecting us from the elements, so whatever special occasion you're planning, know that we won't flake out on you if bad weather is on the cards or appears last-minute.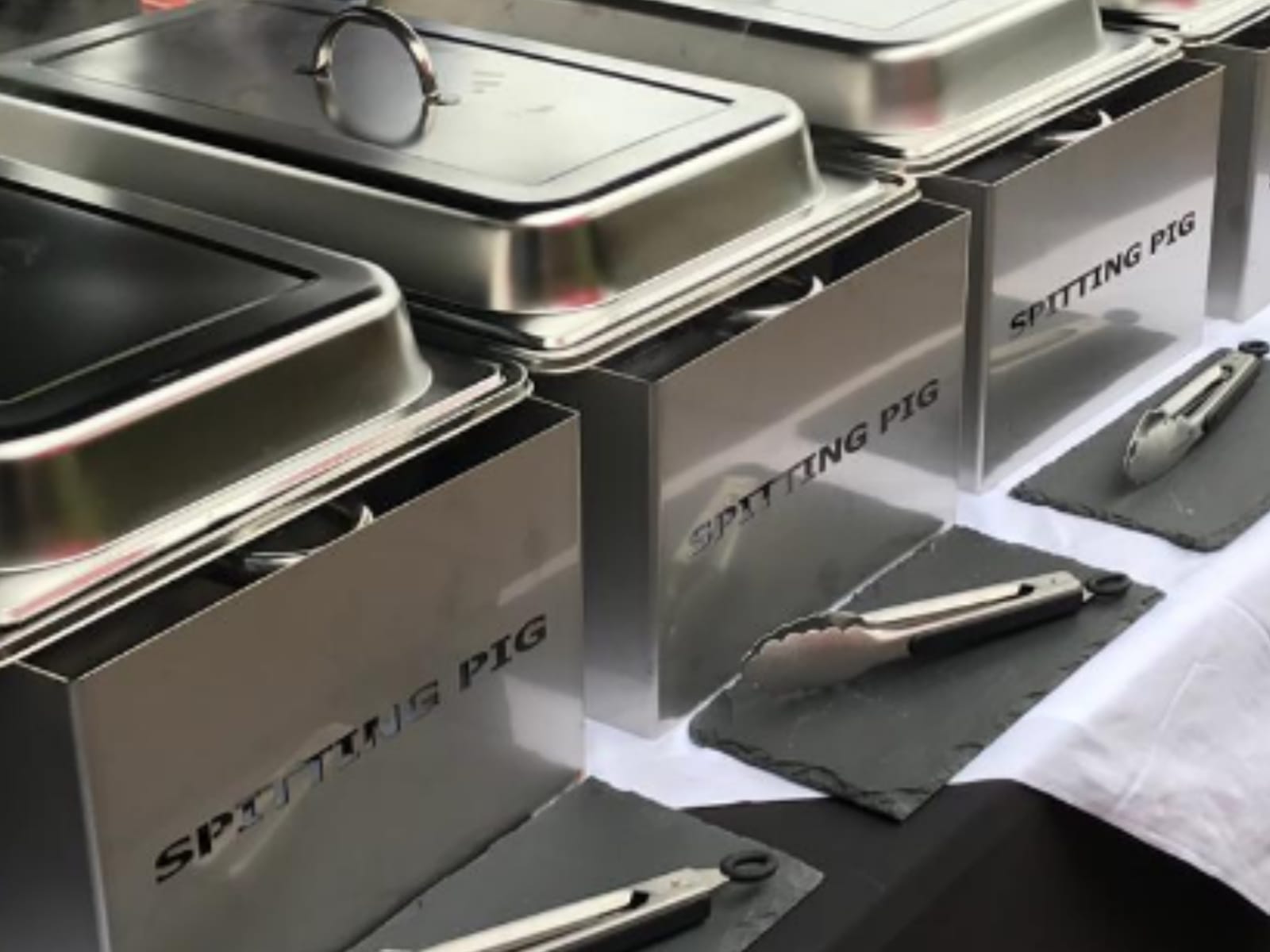 For his 55th birthday celebration, BJ had asked us to provide a menu featuring several foods, as he wanted to make sure that all appetites and various tastes and diets would be covered. You'll no doubt be spoilt for choice with our menus, just like BJ, who considered various of ours like our winter warmer, with meat such as pork or turkey, accompanied by trimmings as well as your choice of seasonal vegetables and potatoes, or our amazing pigs in buns, where we cram meat, crackling, stuffing and apple sauce inside bread rolls and wraps. Our new loaded fries are a popular option too, where we top French fries with meat, slaw, jalapenos and melting cheese, while we can always cook a barbecue and a dessert or a spit-roasted meat and some sides if preferred.
BJ decided on our amazing Hog Roast Heimsdale Southern Slow Roast menu, which gives you three meats, all marinated in advance and then slow-cooked on the day for several hours, as well as four side dishes, either hot or cold or a combination. His fifty guests would get to enjoy scrumptious mains of Lousiana-style sticky pork ribs, Cajun-style whole-roasted chickens and Texan-style beef brisket, as well as a vegetarian option of grilled halloumi and vegetable wraps with a tasty Tzatziki sauce, and sides of sweet potato wedges, salad leaves, mac and cheese and homemade coleslaw.
On Saturday, our Hog Roast Heimsdale chef and catering assistants cooked up a storm at the community centre venue, during a storm, with high winds and lots of rain threatening to put a damper on the celebrations, but with our food, a great band playing and lots of happy guests, no one seemed bothered about the bad weather at all.