Every couple has a completely different vision for their dream wedding, so it is important that every aspect of your big day can be completely customised to suit your needs. Everything from the venue, guest list, décor, theme, and catering should be perfectly suited to you and your partner! When it comes to catering, Hog Roast Oldmeldrum are on hand to help- with a menu that is ideal for any style of wedding.
Lauren and OIlie both come from very different families and have large friendship groups, so they needed to plan a wedding day that made sense for both of them and included all of their favourite people. It can be difficult to organise this many people for one event, so the couple decided to host an all-day reception that consisted of a sit-down lunch and a casual buffet dinner in the evening. Hog Roast Oldmeldrum have a menu that is ideal for this occasion and was more than happy to get involved!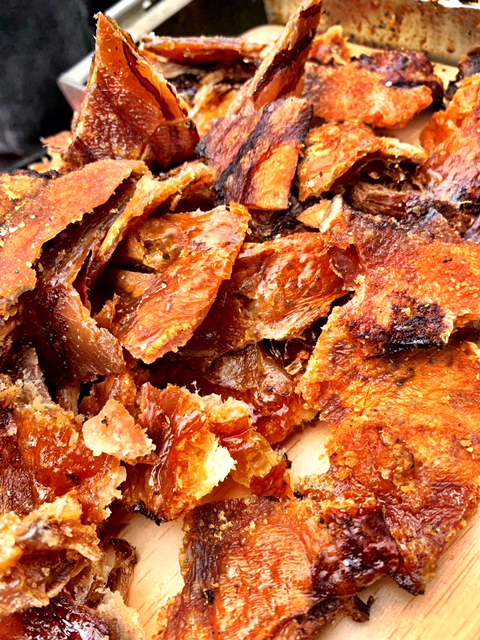 On the day of the wedding, we began by providing a formal dinner for the couple and their families. The lunch consisted of three courses, beginning with a homemade soup of the day. this was a great introduction to the formal catering and is always a firm favourite. For the main course, the guests were served slices of slow-roasted hog, as well as all of the trimmings. For the desserts, we served some gourmet dishes provided by Hog Roast Oldmeldrum, including cheesecake and sticky toffee puddings.
After an afternoon of entertainment, it was time for Hog Roast Oldmeldrum to serve the evening buffet to the couple, their friends, and their family. The buffet consisted of sausage and bacon rolls, as well as homemade chips. This was a great contrast to the formal lunch and was a delicious and simplistic dinner!
Are you getting married in 2022? If so, book your catering with Hog Roast Oldmeldrum today! Our wedding planner is filling up fast, so contact us now to avoid disappointment. Simply let us know your party size, date, and location and we can do the rest!