Recruitment days are ideal for hiring new intakes of staff for a new business or company, or for busy periods such as Christmas. A recruitment day is the most efficient way to build a new team since the process only takes one day. You may wish to offer potential employees an online interview or test before, and then once they arrive on the day it is time for their final interview and initial training. Since this is a day-long event, it can be a good idea to provide catering to boost morale and keep spirits high. Here is one great menu for the occasion…
Earlier in February, Hog Roast Gamrie was invited to cater for a recruitment day at a local sales company. The company recently opened their 3rd branch and needed to prepare and hire a new sales team from the many applications they received. to make this process as straightforward as possible, they organised a recruitment day that went through the interviewing and hiring process in one go. To break up the busy day, the company hired Hog Roast Gamrie to provide a buffet lunch for the staff and guests to enjoy. After discussing our menus, it was decided that our Classic Hog Roast was the ideal choice, with enough food to serve 120 guests.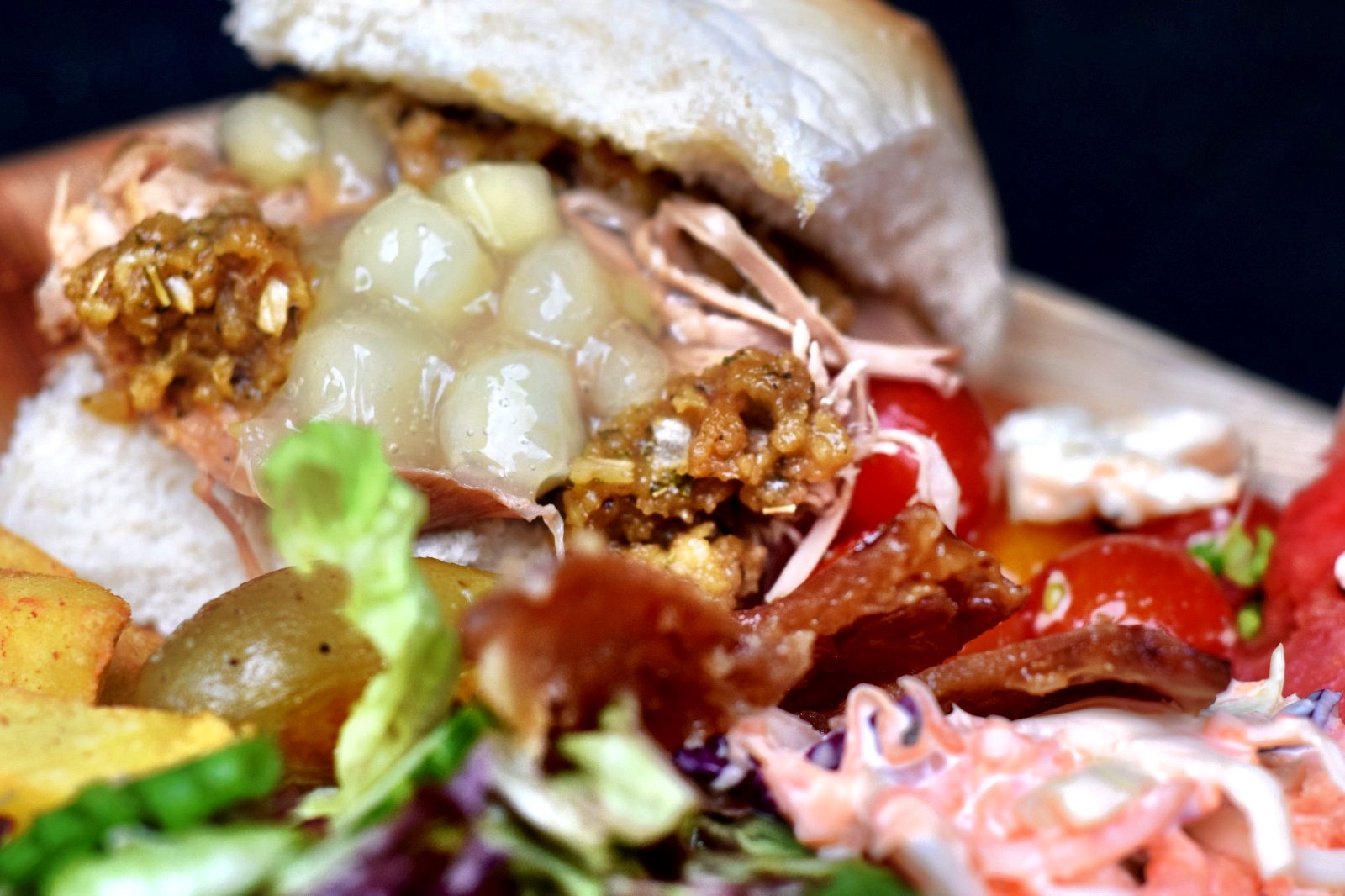 On the day of the event, the Hog Roast Gamrie team arrived early in the morning to prepare and cook the hog freshly on site. Once roasted for five hours, the meat was then expertly carved and served in fresh bread rolls, or a gluten-free alternative. For the vegetarian guests, we served BBQ pulled jackfruit in bread rolls, which is a delicious and nutritious dish. The mains were served with sage and onion stuffing, homemade applesauce, and fresh chips, to create a tasty and well-rounded meal, with plenty for everyone to enjoy.
At Hog Roast Gamrie we have menus that are ideal for any corporate event, including training days. With over 7 different catering packages to chose from, there is bound to be something that is just right for you. To book in today, simply let us know your party size, date, and location.