Much to our dismay, it's not often that the sun shows its face in Scotland, but when it does make a rare appearance, we can always count on our fellow Scots to make the most of the occasion in one way or another! Last weekend was no exception to the rule, and thanks to Craig, the Hog Roast Gartly team had the pleasure of catering for an outdoor ceilidh.
This unusual event had been organised on behalf of the local community weeks and weeks beforehand, and it offered free entry to anyone wanting to join in the fun – which, as you might have imagined, turned out to be a lot of people! Luckily, Craig had anticipated a huge turnout, and he had prepared for it by asking Hog Roast Gartly to serve our Classic Hog Roast Menu to the massive group. As well as this, he had invited other vendors to serve freshly baked goods, popcorn, candyfloss and hot dogs, which meant there was plenty of variety to keep the guests interested as the day went on.
In terms of entertainment, Craig had managed to get some musicians to perform live folk music from the open-air stage, which put the guests in the mood for dancing! There were also plenty of stalls selling trinkets and souvenir-style items, which proved incredibly popular.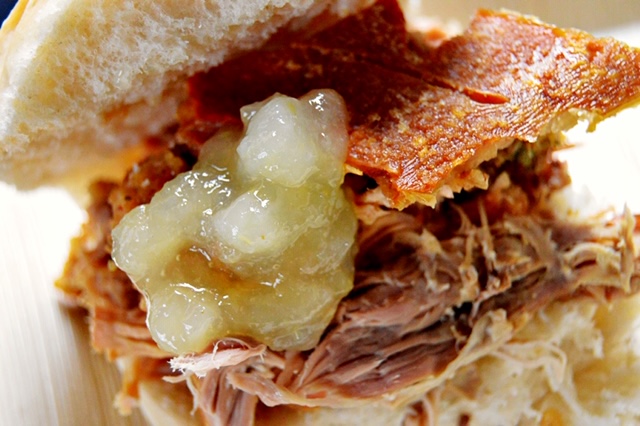 Between shopping the market stalls and taking part in the traditional dancing, the guests, many of whom sported tartan attire or full Highland dress, happily tucked into Hog Roast Gartly's signature hog roast rolls. Our catering manager, Steve, and the team had spent all morning preparing the pork, so the meat was incredibly tender and succulent, which made the food all the more delicious.
Everyone who tasted the rolls, which were generously stuffed with shredded pork, sage and onion stuffing, pork scratchings and applesauce, was blown away by the depth of the flavours, which had them reaching for our business cards. Some of the guests were particularly interested in the hog roasting process, and Steve was more than happy to give them the lowdown on how Hog Roast Gartly's famous slow roasts are created.