Every year, for the last 2-and-a-bit centuries, Scotland has celebrated the life and works of poet and lyricist Robert 'Rabbie' Burns. Born in the small village of Alloway on the 25th of January, 1759, and later nicknamed the 'Bard of Ayrshire' Burns became a national treasure, famous for his peculiar odes to wildlife and for penning the lyrics to Auld Lang Syne, which, as we all know, is a New Year's Eve favourite all over the world!
Since the holiday first began in 1801, the classic Burns Night supper hasn't really changed all that much. But while haggis, neeps and tatties might be the tradition, we know that, while a delicacy to some, sheep's offal (among other things) is not everyone's cup of tea! And since there's no sense in sitting down to a meal you don't like, Hog Roast Inverurie is here to help you shake up those traditions with a wholesome feast that you and your guests will relish every morsel of.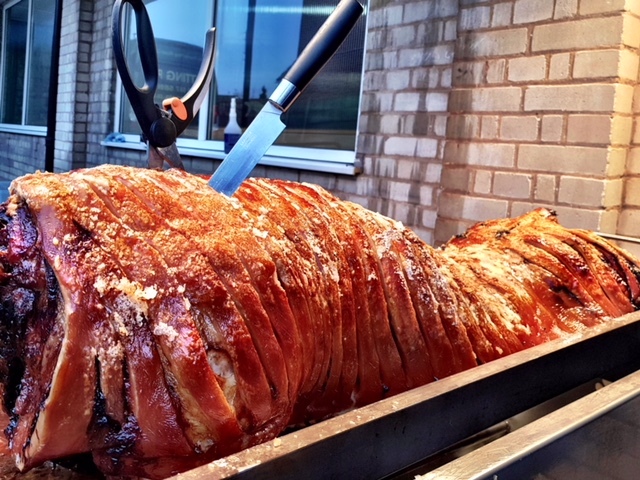 While pork is most definitely our favourite meat, our speciality and namesake, the good news is for those of you who aren't so keen, we are able to cater to every single delicious desire you have with the same level of ease. Yes, that means even if you're intent on feeding a family of chicken devotees, lamb lovers, beef buffs, fish fanatics – well, you get the point; Hog Roast Inverurie can confidently deliver a tantalising menu that's right for you. We also have a large selection of veggie and vegan options available, covering everything from canapes and starters to main courses and desserts, so you don't have to worry about your non-meat-eating guests leaving hungry – we'll make sure they're well looked after!
With the 25th of January closing in at lightning speed, now is the perfect time to start planning ahead for those Burns Night celebrations. So, make sure you're prepared to serve your loved ones a tantalising treat from our outstanding menu choices by getting in touch with our team ASAP.
Remember, do it your way this Burns Night: with Hog Roast Inverurie by your side!