Social distancing ranks high on everyone's list of priorities right now, but that doesn't mean parties are out of the question! So why not make the most of this gorgeous summer weather we've been having by inviting your loved ones over to enjoy a much-needed catch-up? You could make the day even better by getting Hog Roast Applecross involved. With our team in your corner, we promise you won't have to lift a finger or give a second thought to the food, because we have the perfect menu for every occasion!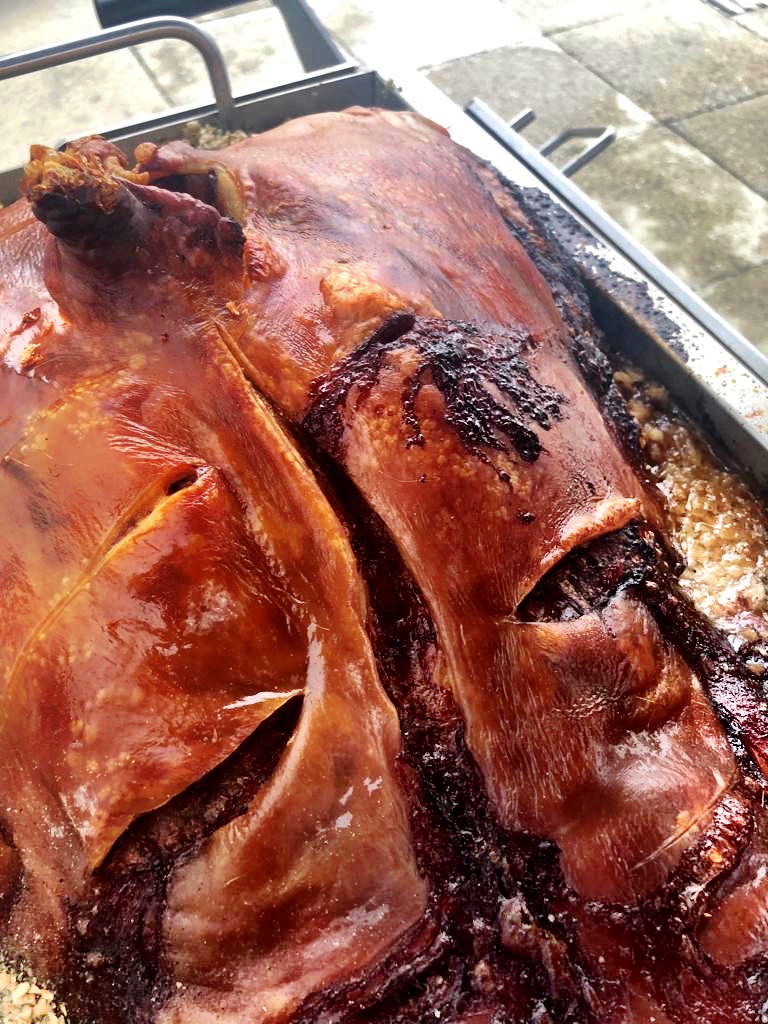 Ranging from our introductory menus which focus all of their attention on the pig, and nothing but the pig, to our more intricate spreads that feature posh nosh like canapes and a drinks service, Hog Roast Applecross is delighted to have something on offer that suits every taste, event style and budget.
For Sunday's booking, we had been asked by Sharon to serve our private party menu 4 at a house party in the local area. With garden parties, all the rage in this current climate, the client was keen for us to show off our cooking skills by preparing a formal alfresco feast for her and up to 40 guests. Since some of those who were going to be attending the event were following strict vegetarian or vegan diets, Sharon had also asked us to make sure that there were some meat-free alternatives on the menu, and she was so pleased to hear about the variety of options we offer for non-meat-eaters!
Working towards the mid-afternoon serving time, our catering crew made sure to arrive at Sharon's home a good few hours beforehand which gave them enough time to cook and present the BBQ 100% beef homemade burgers, chefs own juicy gourmet sausages and the spit-roasted spring lamb with a sprig of mint and a mustard and dill sauce. For those following meat-free diets, Hog Roast Applecross whipped up our popular grilled veggie skewers which paired nicely with the inclusive salad and potato side dishes.
Sharon and her guests were in complete awe when they were finally presented with the tantalising feast, and wasting no time everyone began filling their plates.