Just got engaged? Congratulations! Now you have the exciting task of letting everyone know, and what could be a better way of sharing the news than by inviting all your favourite people over for a traditional engagement party? You could even make things a whole lot easier on yourself by asking Hog Roast Dyce to cover the catering – it is our speciality after all!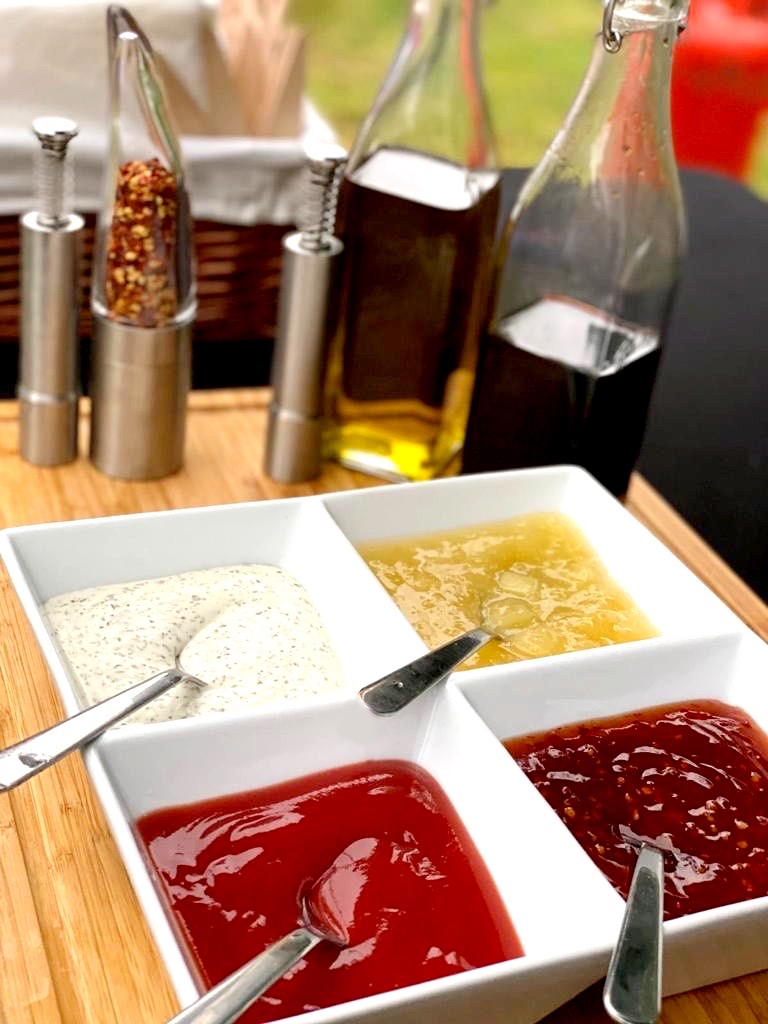 Picture yourself dressed to the nine's, your hot new accessory glistening in the sunlight as you enjoy the buzzing atmosphere created by your friends and family as you all munch away on crunchy rolls packed full with juicy pulled pork, crispy crackling and sweet applesauce. Sound good? Well, by getting in touch with our devoted team, we can help you turn this dream into a reality in no time at all!
On Saturday, we were asked to help Charlotte and Davey celebrate their engagement with 50 other people at their home in the countryside, and like many of our clients, the duo was looking for a traditional hog roast spread. After spending some time researching our range of menus, they opted for our private party menu 3, which is currently our most popular menu since it offers our clients the chance to indulge in a more relaxed and informal meal.
When the big day arrived, the Hog Roast Dyce catering crew made the trip to the client's home where they were immediately welcomed into the back garden. Already, the pair had been hard at work setting up ahead of the event. In the centre of the grass stood a white marquee which housed a collection of round tables and garden chairs, fairy lights were strung around the legs of the structure and balloons were tied together in clusters around the garden.
With no time to waste, Hog Roast Dyce set to work on preparing the pig by scoring the skin evenly and cooking it over a low flame. Several hours passed, and the guests began to arrive, each carrying gift boxes or bottles of bubbly for the happy couple. Once everyone had arrived, the catering team began dishing out the succulent feast which was well-received by each and every person who attended.