The lockdown was challenging for a lot of people, especially for couples welcoming new babies into the world! Despite the difficulties, proud new parents Michelle and Ben were delighted when baby son Lucas arrived. It was a few weeks before his grandparents, and aunties and uncles could meet him in person but when they did it was definitely worth the wait! They were determined that their new son's christening would be worth the wait too, and they planned a small but perfectly formed party afterwards to celebrate with a select few members of their families and close friends. One of their top priorities (apart from showing off their new baby boy of course!) was making the right catering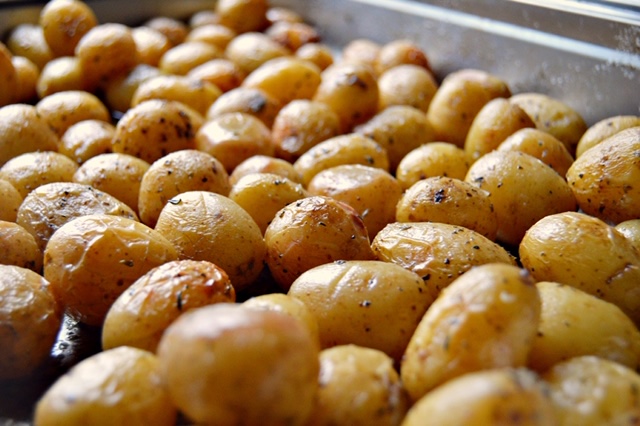 choice for the party afterwards. Michelle and Ben needed to have complete confidence in the catering company they chose to ensure the safety of all of the guests at all times, whilst also being able to provide them with a varied spread that would offer a satisfying meat-free alternative for their three vegetarian guests. After perusing our menus and making a quick initial query via our simple online form, they knew they had found everything they needed right here at Hog Roast Lairg!
They asked us to provide some of our signature slow roasted pork served with apple stuffing and crispy crackling, along with grilled vegetable and halloumi skewers served with tzatziki dip and pitta breads for the veggie option, all accompanied by seasonal vegetables and rosemary and garlic new potatoes. Rather than serving as a buffet this type of menu is originally designed to be, we offered them the option of table service in order to minimise movement in the function room and ensure social distancing was maintained. Michelle and Ben were delighted with our catering package on paper, and they were even more pleased with the execution of their menu and Hog Roast Lairg's diligent service on the day! It was lovely to see how much it meant to the family to be reunited again to celebrate the birth of baby Lucas and the Hog Roast Lairg team felt very privileged to be a part of it!