It was a Hog Roast Newtonmore first when they were hired by their clients (a local theatre management company) to cater a final show party for the cast and crew of a local Amateur Dramatics Society. The clients wanted to celebrate with the whole cast, stage hands and creative staff, as by working together they had managed to have a successful run of shows that had been very well received by critics.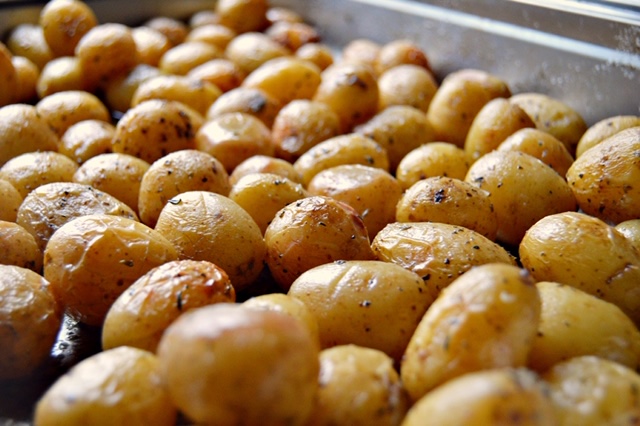 The clients wanted a fun filled, tasty buffet for their hard workers to enjoy after the final performance of the season. The Hog Roast Newtonmore team was only too pleased to jump on board and cater for such a joyous occasion.
The menu concocted by the team pleased the clients as it catered for all dietary requirements. While a Classic Hog Roast with all the trimmings was part of the menu, there were delicious vegan and vegetarian options available, such as: grilled vegetable skewers complete with a variety of sauces and dips. Alongside these tasty offerings the menu included warm new potatoes in herb butter, 3 types of salad and juicy corn cobettes, which are always a firm favourite at any event catered by the experienced team.
With a serving time of 10pm the team from Hog Roast Newtonmore had plenty of time to prepare all the dishes fresh on site at the theatre. Although space was somewhat limited and the Chef had to be quiet while the 45 guests performed their show for the final time, the food was all ready by 10pm. 
The guests ravenously tucked into the wonderful food prepared by the team, using the wooden crockery and cutlery, and high quality disposable napkins supplied by the catering team. The food was a huge success! Once the 45 guests had eaten all the tasty treats the team quietly packed away, taking with them all the rubbish generated, which they would responsibly dispose of elsewhere. 
The clients and guests were very satisfied by the service provided by the Hot Roast Newtonmore team; the party had been a wonderful way to round off the season.