For Lionel and Marianne's wedding reception, they hired a hog roasting machine from Hog Roast Kinlochbervie so that a family member could cook a hog to feed their forty guests with hog roast rolls (which we call pigs in buns when catering) for the main course. We often rent out our equipment to customers old and new for parties and events and hiring one of our range of hog roasters can be an affordable way to feed lots of people, whether you're thinking of having a plated hog roast meal with vegetables and potatoes or pigs in buns, or if you're using our attachment to spit-roast a different animal or bird instead. Our machines are so versatile than you even can barbecue with them instead and use the insides to cook veg, potatoes and all sorts of other food.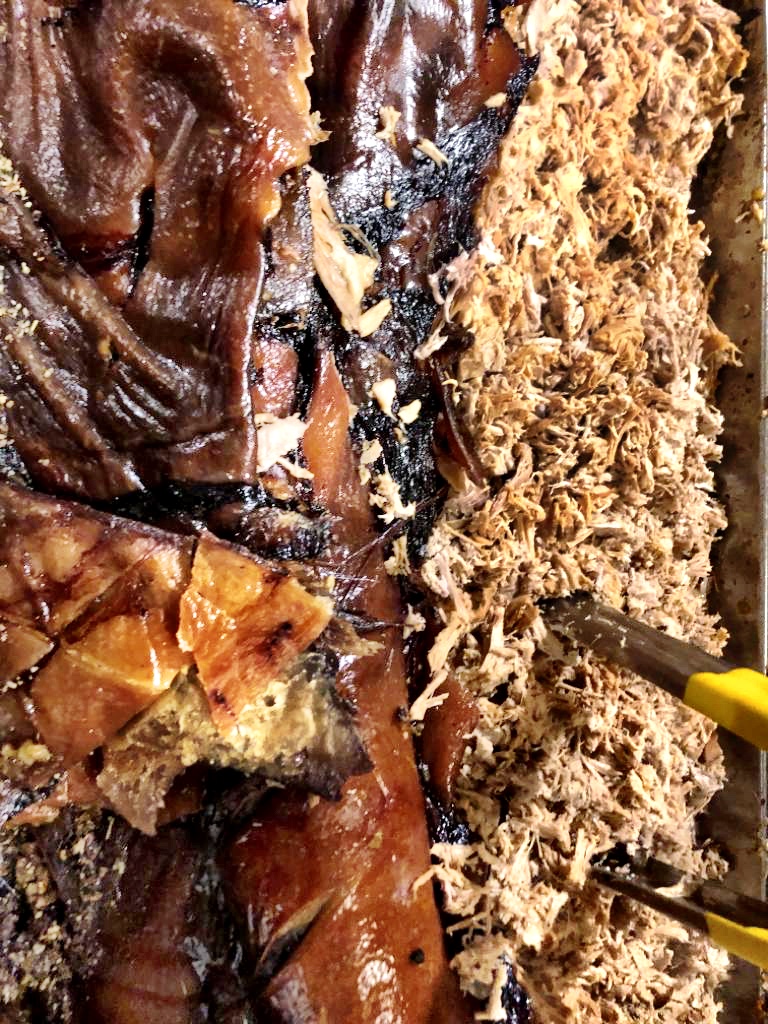 When our long-term customer Lionel contacted Hog Roast Kinlochbervie with regards this rental, he wanted the machine to be dropped off at the venue the day before his wedding, so that his brother Mitch could do a dummy run. While Lionel has had his own DIYs using our equipment several times, he would be taking a back seat with this one, and so when dropping it off, we would show his brother how to use our machine to cook beautiful meat as well as additional food, and then the evening before the wedding, a group of family and friends would be trying out his food then.
On the day of the drop-off, our Hog Roast Kinlochbervie chef took the machine along to the wedding venue, which had been hired for the extra day, and walked Mitch through the ins and outs of our trusty equipment. Before long, he knew how to operate the machine and how to prepare the meat that he was using to make the pigs in buns, which was by scoring it all over in diagonal shapes, adding water to keep it moist and massaging in plenty of salt, to get the crackling.
That evening, the group enjoyed a tasty small hog made into pigs in buns, and the next day at the wedding reception, Mitch wowed everyone else with the large hog that he cooked beautifully then too.